The Online Visibility Your Business Needs.
WE ARE THE FIRST PERSON YOU NEED WHEN YOU WANT MORE PEOPLE TO KNOW ABOUT YOUR BUSINESS ONLINE.
Who Are We?
We are a team of creative, concerned with seeing your BUSINESS GROW ONLINE through ADVERTISING on Social Media Platforms and on the Web. We have achieved this for over 200 businesses in over 15 countries.
Who Are You?
You are a business owner who seeks to bring MORE EYES on her business so you can make MORE SALES. Truth is, you can't have MORE SALES without MORE & THE RIGHT VISIBILITY. That's why YOU NEED US.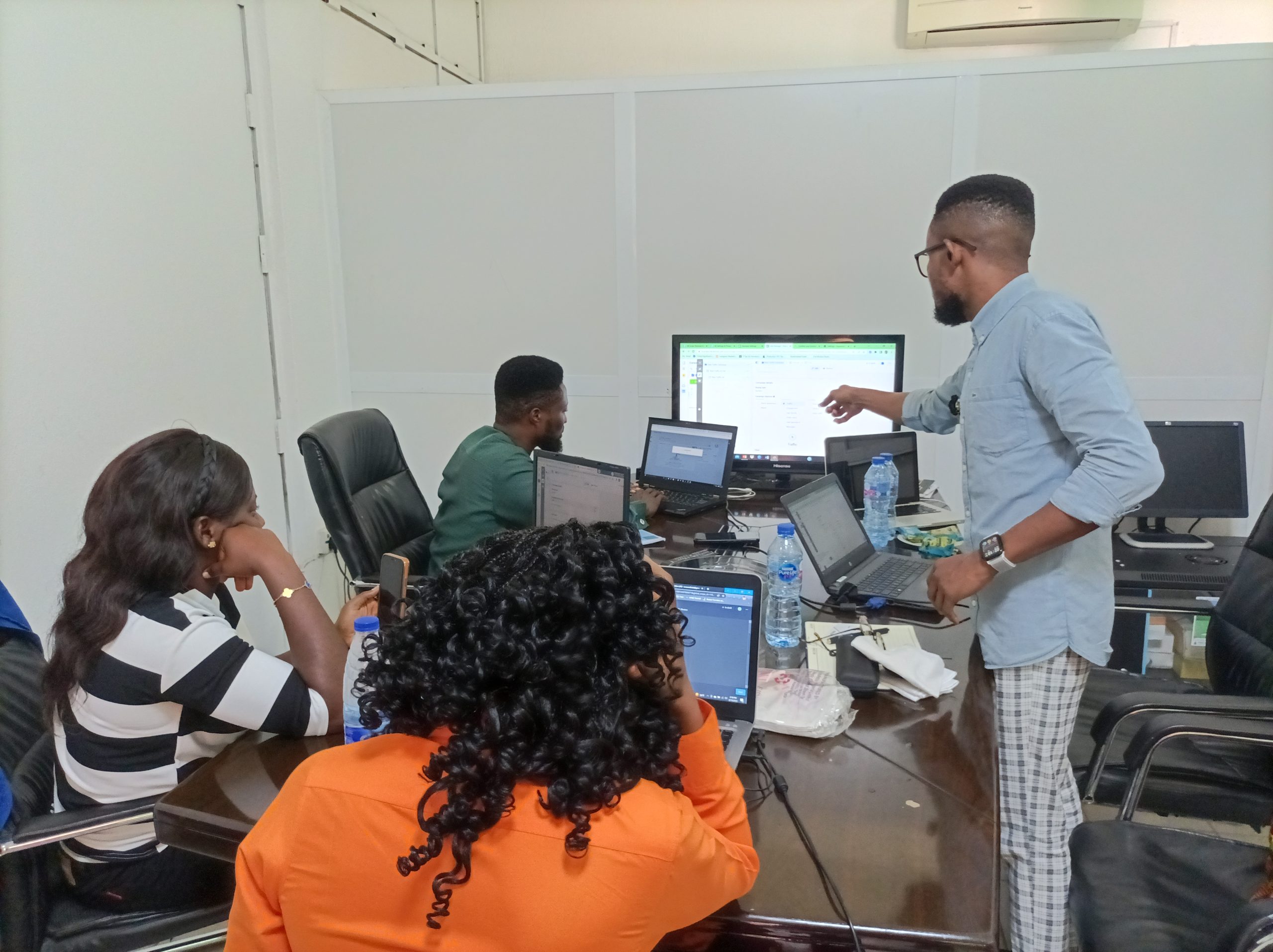 We understand that managing social media can be a headache. Our social media management services takes care of everything, ensuring that your accounts are active, engaging, and relevant to your target audience. From content creation to community management, so you can focus on growing your business.

We will create content that communicates with your target audience, while building your brand reputation.
We know that getting noticed online can be a challenge, especially in a crowded market.

Our team of experts are readily available to help you get your business to the right buying audience using a defined unique audience targeting, defined campaign goal. we refine and retarget. This Service Extends to FACEBOOK ADS, INSTAGRAM ADS, GOOGLE ADS, TIKTOK ADS.

We have gotten over 20,000 potential leads for our clients using Facebook, Instagram, and Google ads.
Your website is your digital storefront. We believe that a website is a powerful tool for converting visitors into customers. Our website design services are focused on creating visually appealing, user-friendly, and responsive websites that not only look great but also drive conversions.


What People Say
Listen To What Our Clients Have To Say About Our Products and Work Ethics

Catina
I want to thank TekOasis for creating a beautiful and professional website for me. I discovered through the process what I really wanted on my website, and he was able to accommodate the things I wanted and needed. They are a professional team that can be trusted to do the work. I have referred several people since. Thanks again

Zazi
I launched a course recently and we decided to run an ad for it. The ad was to get people on the waitlist, the day tekoasis did it, I started seeing results immediately.
The result was massive. Tekoasis is a great guy with patience, he will literally help you do everything. Even now, he still assists me with stuff on my website. If you need any tech stuff, Tekoasis is your guy.

Comfort
I was struggling with running an ad for a product launch for one of my clients and it made me feel stuck because it was important to our launch.
Hello my name is Comfort, I'm a Copywriter and DR marketer
After using the ad services of TechOasis, I felt relieved because from the moment we started talking I felt at ease. I left them to do their thing, and boy I was blown!
I had my expectations but the ad converted more than I had expected and I was ecstatic.

Susan Opeyemi
Content Strategist
Thanks for always coming through with ads for my clients. I appreciate the effort you put in to deliver. The ads you helped my church run had so many requests coming in. Thank you

Ruth Adeyemi
Blogging Coach | Founder SARMLife
Miracle helped me when I had Ad. issues with my Instagram business page. And after following his recommendations, my Ads began working again! You are great at what you do, Miracle! Keep soaring.

Elsie O.
Social Media Manager
I have been having payment issues since March on my Facebook Ad Account and I was searching for solution. I didn't just get it resolved but I was educated on what preferred means to make payment. I am certainly making them my ads expert. I appreciate their services. As a social media manager ad issues can be an obstacle to one's services but they just uprooted the obstacle and paved the way for me. I am already recommending it to my friends

Lighton
Creative Designer
I know about sponsored ads and how challenging it can be sometimes Facebook policies among others. But when you helped me run the ads…it was awesome. I was able to meet our engagement target. Surely, I'll be using your service for all my clients
Latest News
If we can't make a video about it, then we'd write a short 3 minutes read for you to read up on it.