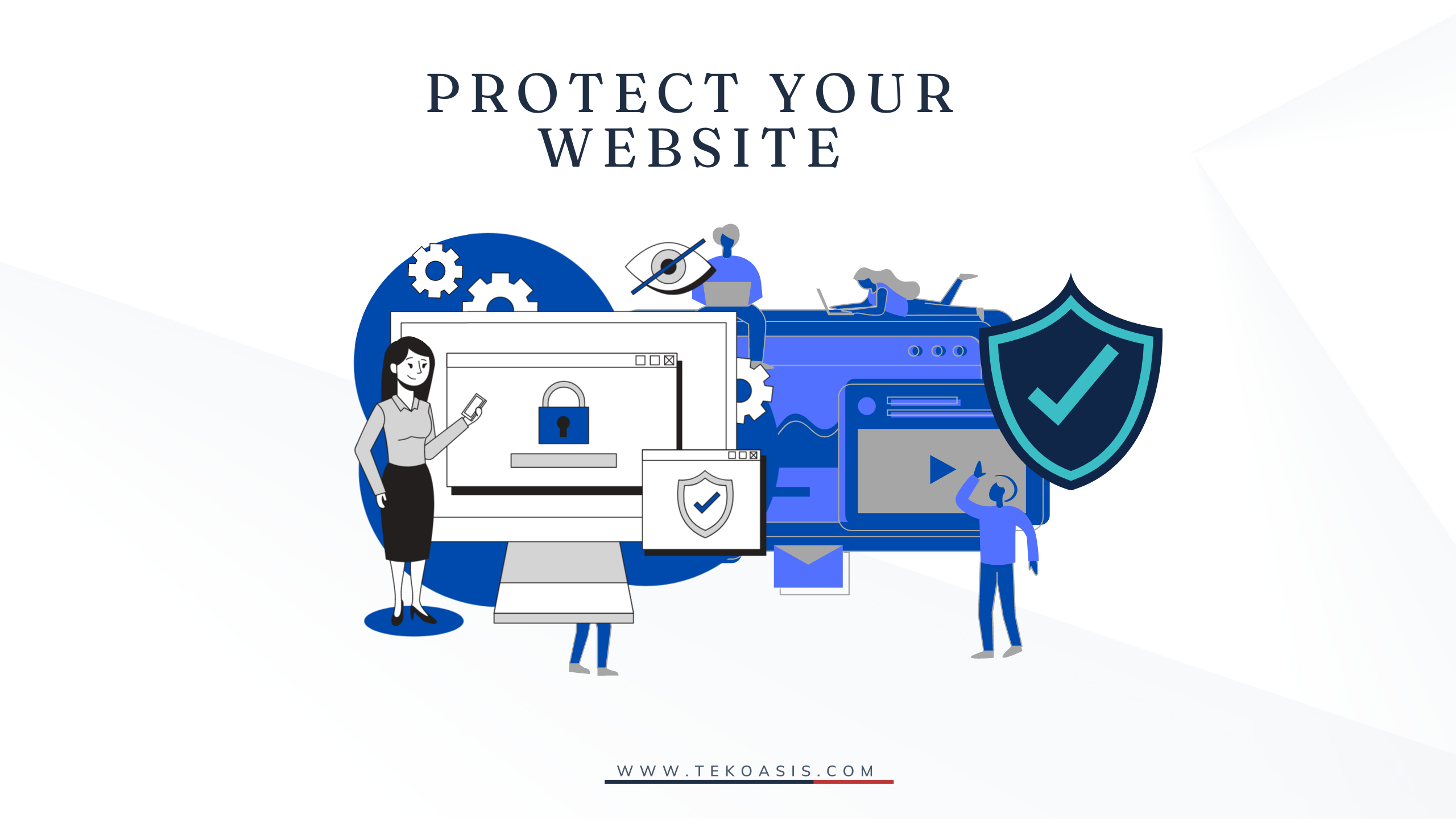 How To Protect Your Website From Hackers
Daily 6 out of 10 websites are successfully hacked- so the need to protect your website [its data and the data of your users] from being breached. Getting hacked is the biggest fear of any business owner, because your efforts, your work, etc is o the verge of being lost and most likely not gotten back.
Hence, the need to go through this 2 minutes read carefully. We have outlined top ways to ensure your website is protected from attack.
The first mistake we make is using passwords and usernames that can be easily guessed. This is why Google came up with the password assistant that suggest passwords to you when creating an account or signing up on some sites.
This is because the password that is being suggested is considered a strong password. People have difficulty remembering this because it is difficult to recall. In event of a data breach, weak passwords makes it easy for your accounts or website to be hacked.
So don't use words or dates that people can guess about you, such as 'your date of birth', 'admin', 'password', 'your name', 'username' etc. If you can, allow the "suggest a password" on your browser to assist you with password that are difficult to be predicted, then use a password manager such as "LastPass" or write them on your "Google Doc" to save them so you don't forget.
Now, if your website us not built with a CMS [Content Management System] such as WordPress, Wix, etc, but built with Html, then you should consider using SiteLock. This is a feature offered by most hosting platforms, simply check your cpanel to purchase and add it to your domain.
SiteLock is a Cloud-based security tool that scans your website for malware and vulnerabilities. As well as detecting threats. SiteLock can resolve problems or security risks it encounters.
However, if your website is built with CMS, then you want to get a security plugin that fits into that CMS Software. For WordPress, we recommend the use of Wordfence, although there are others out there but we have used this plugin on several websites we have built and it is doing an impressive job.
For Joomla try using RSFirewall. For Magneto, try using Amasty.
Use An Active HTTPS Or SSL: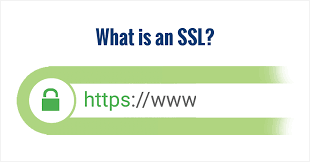 What is SSL? Secure Socket Layer [SSL] certificate provides a digitally signed seal of approval for a particular domain name. Furthermore, the certificate contains information such as the serial number, the expiration date, and the issuer's signature. SSL certificates protects sensitive information like logins, passwords, account details and credit card numbers during internet communication for e-commerce websites.

Basically, all information on the websites is encrypted before being submitted, only the web server and the visitor can decrypt it and recognize it. By encrypting information, hackers and identity thieves cannot eavesdrop or tamper with it.
Since search engines want users to have a positive and safe web browsing experience, they are taking websites security more seriously than ever.
Keep Your Website Plugins And Themes Updated Regularly:
Since your website is built with CMS [Content Management System] then you are most likely to use several plugins to ensure that your website functionality is amazing. And these extensions are open-source. Due to the fact that many of these tools are open-source software, their codes is easily accessible- and that is true for both good-intended developers as well as malicious hackers.
This code can be exploited by hackers to take control of your website by exploiting platform and script vulnerabilities.
When the update of these extensions is released, always ensure you update them as soon as you can. Hackers can exploit security loopholes on your site if you don't keep your plugins and themes up to date.
Avoid Using Nulled Plugins And Themes:
Nulled plugins and themes tend to be malicious without the knowledge of the user. These are paid extensions that have been hacked and users can use them without purchasing a license. These products are illegal. For instance, Elementor Pro, a page builder popular plugin, is a paid plugin, however, some persons could buy it, hack into its core then bypass some of its protocol. Once that is done, they make it available for others to use at either a reduced rate or for free.
It is possible for these nulled extensions to contain malicious code that may compromise sensitive data, cause site functionality to fail, or otherwise harm users. Even if the nulled plugin does not have malware injected into it, there is still strong possibility that the codes could be out-of-date. Outdated code can pose security and functionality risks.
Despite the fact that spamming may not seem like a way to get hacked, this is an avenue for spamming and/or hackers to get a foot in your site. The result is that whenever someone leaves a comment, the comment must be approved by an administrator before it can reflect on your website. The next time the same person makes a comment on any topic, their comment will appear on the website without an admin's approval.
Therefore, screen every comment on your blog before they are approved. There are certain plugins that can assist you with identifying such comments, such as Aksimet or Jetpack.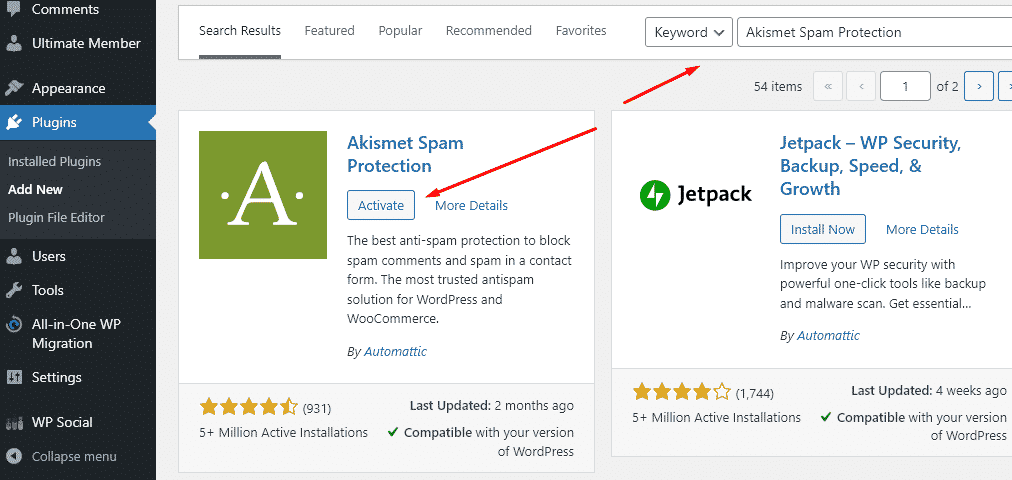 Always Backup Your Website Data:
Following the steps above to keep your website safe from being hacked. In order to be on the safe side without having to worry about whether or not there is a data breach, either automate your website's backup or back it up manually on regular basis. You should back up your website daily in such a situation, at least twice weekly, depending on how often visitors visit and take action.
When you are unavailable to handle the backup, an automatic backup system makes it seamless for you. A tool we recommend is UpdraftPlus, it has features that permit you to utilize various options to store your backed up file such as iCloud, Google Drive, Dropbox etc